THE GIRL
your profile! :D
name: sd a bored lil teenager wit nothing to do.. i luv music,art,anime,manga,skateboardin,playin football,my guitar,miyavi (the guy in da pic below),and my frnds.. im one wild chick who likes to work hard..but party harder, and loves to have fun !
FAVE MUSIC linkin park, back on,simple plan,green day,good charlotte,avril lavigne,red hot chilli peppers,coldplay,fall out boy...its a neverending list !!
current status
SLEEPY !! *yawn* xDD
her desires
MY WISHES(:
1) to becum famous 2) to b a renowed artist ! 3) lotsa MONEY !! 4) to go to japan...
MY SHOP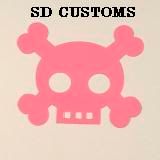 CLICK!
PORTFOLIO

CLICK!
CLICK!
STAMPS,I SUPPORT THEM